Green Country's Premier Chiropractic Center
Schedule your first appointment today and get on the road to recovery!
Schedule Your First Free Exam, X-Ray, and Adjustment
Here at Dr. Breck Kasbaum Chiropractic, we offer incredible care for an affordable price. We offer a complimentary community health check to all first time patients which includes a free exam, X-Ray, and adjustment. You will also receive a complimentary session on our roller bed with electrical muscle stimulation. For the best in Tulsa chiropractor care, give us a call today or click the button below to schedule your first appointment.
Headache Relief Unlike Anywhere Else
With our unique approach to treating headaches, many of our patients with chronic headaches and migraines find immediate relief. We solve headache problems by implementing specialized thoracic adjusting, cervical adjusting, and a supplement regimen prescribed by Dr. Kasbaum, Tulsa chiropractor of choice for so many.
About Dr. Kasbaum:
Dr. Kasbaum began his career in Chiropractic care over a decade ago, after feeling a burden to help other people be free from pain. Unlike many, he is a Tulsa chiropractor that looks at his work as more than a job — it is his sincere desire to help you overcome pain and stress, in order to live a healthier and better life.
"Top notch chiropractor and staff! Everyone is very friendly, helpful and extremely knowledgeable. I love the fact that I can get an adjustment and a professional massage at the same office."
Sandy Redmond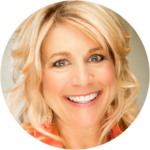 5401 S Sheridan Rd #105, Tulsa, OK 74145
Office Hours:
Monday: 9am – noon, 2:30 – 6pm
Tuesday: 2:30 – 6pm
Wednesday: 9am – noon, 2:30 – 6pm
Thursday: 9am – noon, 2:30 – 6pm
Friday: 9 – 11am
Saturday and Sunday: Closed
Get in Touch
To receive the best Tulsa chiropractor care, contact us with any questions or concerns!


5401 S Sheridan Rd #105, Tulsa, OK 74145