Choose the Chiropractor Tulsa Loves Most
Get Relief! Schedule Your Appointment Now
Here at Dr. Breck Kasbaum, the chiropractor Tulsa chooses, we offer incredible care for an affordable price. With this "First Time Patients" offer, we include a free exam, X-Ray, Evaluation and Proposed Treatment Plan, 2 Chiropractic Adjustments!
Headache Relief Unlike Anywhere Else
With our unique approach to treating headaches, many of our patients with chronic headaches and migraines find immediate relief. We solve headache problems by implementing specialized thoracic adjusting, cervical adjusting, and a supplement regimen prescribed by Dr. Kasbaum, Tulsa chiropractor of choice for so many.
About Dr. Kasbaum:
Dr. Kasbaum began his career in Chiropractic care over 17 years ago, after feeling a burden to help other people be free from pain. Unlike many, he is a Tulsa chiropractor that looks at his work as more than a job — it is his sincere desire to help you overcome pain and stress, in order to live a healthier, better, unlimitedlife.
"Top notch chiropractor and staff! Everyone is very friendly, helpful and extremely knowledgeable. I love the fact that I can get an adjustment and a professional massage at the same office."
Sandy Redmond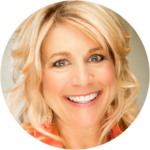 4555 S. Harvard Ave. Suite A, Tulsa, OK 74135
Office Hours:
Monday: 9am – noon, 2:30 – 6pm
Tuesday: 2:30 – 6pm
Wednesday: 9am – noon, 2:30 – 6pm
Thursday: 9am – noon, 2:30 – 6pm
Friday: 9 – 11am
Saturday and Sunday: Closed
Get in Touch
To receive the best Tulsa chiropractor care, contact us with any questions or concerns!


4555 S Harvard Ave. Suite A, Tulsa, OK 74135
Tulsa Chiropractor | Choose Good Health & Happier Days
It's time to heal. Pain has a way of stealing our joy. It has a way of making a good day terrible. When it shows up, we don't feel like doing anything. Just the thought of bending over to tie our shoes is dreadful because bending over brings back pain.
Are you ready to be done with pain? Dr. Breck Kasbaum and his staff are ready to turn your situation around for good! We want to help you enjoy life again.
You can overcome the challenges you are facing in your body. When you're looking for a remarkable Tulsa Chiropractor who knows how to kick pain out the door, start with Dr. Breck. He has the experience and a track record for success. This we promise: you will not be disappointed! To find Tulsa Chiropractor start with our great staff today!
Enjoy A Free Exam
Yes, you read it right! Dr. Breck is offering you a free health check to all first-time patients. It's fantastic! Schedule your visit today to get a free exam, X-ray, and adjustment. This is incredible because you get to meet with the chiropractor free. After all, we are eager to serve people and help them overcome the pain that is in their body. If you're ready to move forward, we are ready to help you do so. We don't want you to remain stuck in pain, we want to help you overcome.
Are you ready to move forward? It's time for you to get victory over the pain in your shoulders, back or even legs. Whether you are young or older, you receive remarkable good services from us! To find Tulsa chiropractor call a team that has a proven track record for success! To find Tulsa Chiropractor start with our great staff today!
What's even more remarkable is that if you have headaches or migraines, we certainly can help you with this too! Maybe you find yourself having migraines or headaches throughout the day and you simply tried every type of over-the-counter medicine to help alleviate the pain. Nothing has worked and you're ready for change. If you find yourself ready to simply just kick migraines to the curb, we want to help you. Schedule your first visit for absolutely free!
At Our Office: You'll Feel Welcomed
Our staff is remarkable! Your first day at our office will be one that you'll never forget. They are very friendly, kind and professional. This is great because when you're looking for remarkable services you want to go with a team of people who do care about you as a person. We care about helping you reach your health goals. We invite you to take the next step and schedule your free exam. To find Tulsa Chiropractor start with us today!
Have a sports injury? No worries! We definitely can help you. It is amazing to know that you can connect with us and overcome sports injuries. Don't let that sports injury be a hindrance to you getting back to the game or simply getting back to enjoy life. Maybe you are married and you simply can't enjoy your spouse or maybe you have children you simply find it difficult to just enjoy spending time with them because of a sports injury. Whatever your needs are, we want to help you overcome and get the best service as a result that we do offer.
You deserve the best! When it comes to getting amazingly great services, choose to go with a team of people that do set that standard high. Get exceptional services from our staff today! Let's be honest, when you're facing a problem, you want to start with a great team that has solutions. You don't want cookie-cutter answers. And you definitely don't want to leave with pain still in your body. At our office, you'll find people that go the extra mile!
We Offer Massage Therapy
Besides excellent chiropractor services, we offer an amazing massage. We can relieve chronic muscle tension and other tension in your joints and muscles. It is difficult when you find yourself constantly stressed out and you don't have a great way of relieving that stress. So we provide you with an amazing opportunity to get massage therapy at our office. So if you're looking for an opportunity to get a massage chair pleaded to connect with our team today. Because our staff is all about it! We want to know that you can trust us and count on us when it comes to getting amazingly great services and results.
When you're looking for Tulsa chiropractor start with a team of people that cares. It is important that we are able to show you that we want to go the extra mile for you. Our goal is to address all your needs and help you succeed in a great way! When your body is in pain, the last thing you need is someone who is just trying to rush you out the door, we want to make sure that we are taking care of you every step of the way. Our team is all about making good things happen the moment you step foot through our doors. To find Tulsa Chiropractor services connect with our great team today! Our staff is eager to help you get amazing good services that are absolutely good!
Are you ready to succeed? It's time for you to kick pain out the door. You're just one step away from making your dreams become a reality. Enjoy great sleep. Enjoy time with your spouse. Enjoy life with your loved ones again! Sounds amazing? Our office is the place to start. Begin to thrive in your health this year! Are ready to make it happen? We are so excited to do this for you! Find a team that has excellent knowledge and wisdom to see solutions where you see problems. We help you see different options for the problem you're facing. Our goal is to put you in control of your health. We make great things happen for you in a really good way!
Are you ready to enjoy life without pain? Start with us today for Tulsa Chiropractor!